Learning Made Quick and Easy
It is no longer a necessity to sit through 3 hour lectures to learn something.  Technology has allowed the world to communicate like it never has been able to before.   Through a few clicks of the mouse, a person is able to discover almost anything they could ever imagine.
For educators technology it is an abundant resource, which the limits of, have yet to be discovered.  The days of creating lessons for students to memorize vocabulary words are over.  Educators now can research any topic for any age and find what works and what doesn't.
Personally speaking, prior to this Technology and Communication class I am currently enrolled in at Cabrini University I had never truly looked at, let alone created, a blog.  I was unaware of the amount of credible information that was available through blogs.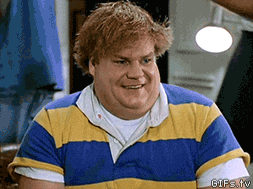 Scott McLeod bio
Well known for his connection with technology leadership.
 Did You Know Shift Happens (VIRAL video created by Scott McLeod)
McLeod is a leader and advocate for technology to learn.  In his most recent blog, he talks about a school public school in Colorado (St. Vrain Valley School District).  The school is teaching it's students to be successful in the future and that requires technology.
His second most recent post deals with a comment that was asked by a fellow educator.  To be completely honest, I've probably said the same exact quote at one point in my educational career as well.
 "So you believe that students should be on computers all the time in school?"
There will always be people who are scared of change.  Fear is a natural reaction and it can prove to be very important in some instances, but not all.  The world is constantly changing.  As it's changing, it's vital to stay up-to-date and aware of the different things going on, especially if you're involved in educator.  The future is children, children and technology.  We might as well get used to using this amazing resource and find ways it can aid us, as educators, in our teachings.